5 Customizable WordPress Themes Like OceanWP
---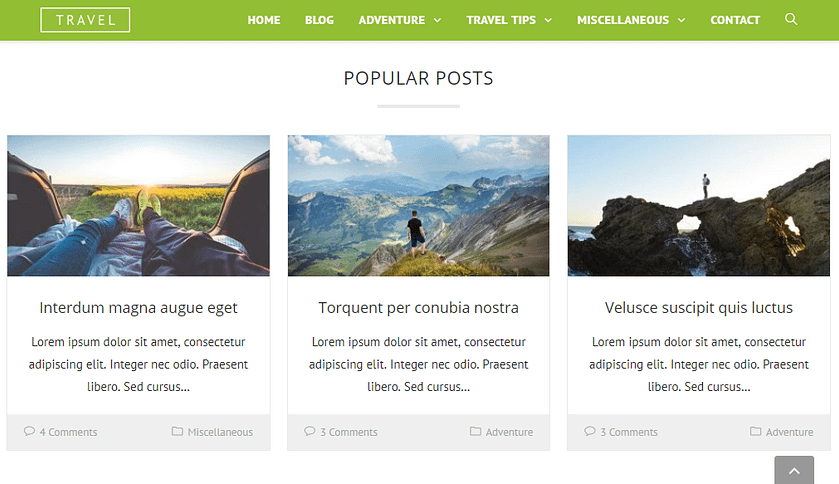 OceanWP is a lightweigh but highly customizable and extendable theme for wordpress, built with speed and responsiveness in mind. It works well with the most popular page builders so there is no wonder if you are looking for more themes like OceanWP. I'm going to highlight a few themes similar themes that can be used to achieve the same results.
How to pick best candidate among all themes like OceanWP?
When you have to decide for a wordpress theme based on which you want to build a unique looking site there are a few factors to consider:
How easy is to customize it? In this category there are 3 factors to look for:

Theme Customization Options
Page Builder Support
Pre-Built Websites which you can import and take a look at
Documentation available on Internet. Just google for "How to hide the tag line in OceanWP" and you will see

Page Speed. This is crucial; if you have a nice unique site which takes years to load people will run away. It's difficult to compare themes by speed but you can look for:

Size fingerprint – how big the default wordpress page is
Used JS libraries – for example if a theme uses jQuery then it's a no go, because jQuery will increase your site loading time and rendering slow.
Operations and queries behind the hood. Practically impossible to know, but if you test the page speed of the demo theme site, you will get feedback.

Price. In the end quality pays, but cost is important. A low recurring price plan will make you pay more on long term than one time payment. A free theme might not offer all you need compared to a premium one.
GeneratePress Theme
GeneratePress is one of the most popular customizable wordpress themes like oceanwp. It's lightweight, a default wordpress install with GeneratePress theme is less than 30k. Speed comes in close relation to the size: a light theme is more likely to be fast and GeneratePress is quite fast.
GeneratePress works very well with most of the page builders and it offers full control over the layout, including options to change padding, margins, sidebar layouts and practically all parameters!
The free version of GeneratePress is very versatile should be enough for anyone. However if you opt for the premium version you need to pay only $49.95 and you can use it for unlimited number of websites and you get full access to the site library, including access to all premium modules.
PreBuilt Websites: Yes
Codeless Customization: Yes
PageBuilders: Yes
Size Fingerprint: Less than 30k
JS Scripts: No Script
Astra Theme 
Astra is another wordpress customizable theme like OceanWp. It has many features similar to OceanWp and GeneratePress: it's easy to install and customize, works with the most page buiders and it comes with many prebuilt sample sites. If you don't want to start customizing from scratch, all you have to do is to import one of them and then to modify it.
Those days, one of the most important factors regarding the user experiance and search engine optimization is the page speed. Astra performs well when it's about the speed. It has a size fingerprint on the default wordpress installation of less than 50k and it uses only one tiny js library: VanillaJS.
PreBuilt Websites: Yes
Codeless Customization: Yes
PageBuilders: Yes
Size Fingerprint: Less than 50k
JS Scripts: Vanilla Script
Premium: 59/Year, 249/Lifetime
Avada Theme 
Avada is another highly customizable theme, similar to OceanWP. It has similar features, but it lacks in one aspect: it works only with a single page builder: Fusion Builder. If you want it you need to spend $60, but you can use only for one site. If you want to buy and use it on multiple sites, including clients sites you have to spend an enourmous amount of money $2950. The price is set according to Envato extended license.
Price: $60 on ThemeForrest.net.
Page Builder Framework Theme
PageBuider Framework is a free theme which comes with premium aad-on for unlimited number of sites. Like many customizable themes it supports most of the wordpress page builders(Beaver Builder, Elementor, Divi, ThiveArchitect, Visual Composer).
PageBuilder Framework is a good choice if you want to build everything from scracth. OceanWP and other themes like OceanWP provide a plugin which can import prebuilt default configurations of sample websites for different niches. PageBuilder Framework does not provide that as of now.
PreBuilt Websites: No
WooCommerce Easy Integration: Yes
Codeless Customization: Yes
PageBuilders: Yes
Size Fingerprint: 47.4k
JS Scripts: Vanilla Script
Premium: 63/Year, 215/Lifetime
Genesis Framewok
Genesis Framework is a base theme built with the same scope in mind as other themes in this category: customization. It costs $59.95 but you need to pay also for a child theme if you want to have something predefined.
PreBuilt Websites: Yes(As Paid Child Themes)
WooCommerce Easy Integration: Yes
Codeless Customization: Yes
PageBuilders: Yes
Premium: 59.95 only Genesis Framewok, 499 for all child themes
FocusBlog Theme
FocustBlog is a theme built by thrivethemes.com, the creators of ThriveArchitect page builder. Unfortunatelly FocusBlog is not available anymore, because they are working a new generation of visual builder replacing the existing themes.
I hope you found all the information you needed to make an informed decision before picking one of the best themes like oceanwp; I will keep this article updated, expanding it with other similar themes, so if you want to stay updated subscribe to ThemesLike.
---
---
Related Posts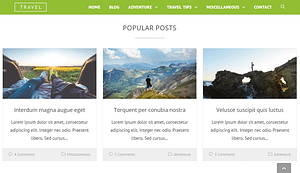 5 Customizable WordPress Themes Like OceanWP
---
Read More
7 Minimalist WordPress Themes Like Medium
---
Read More